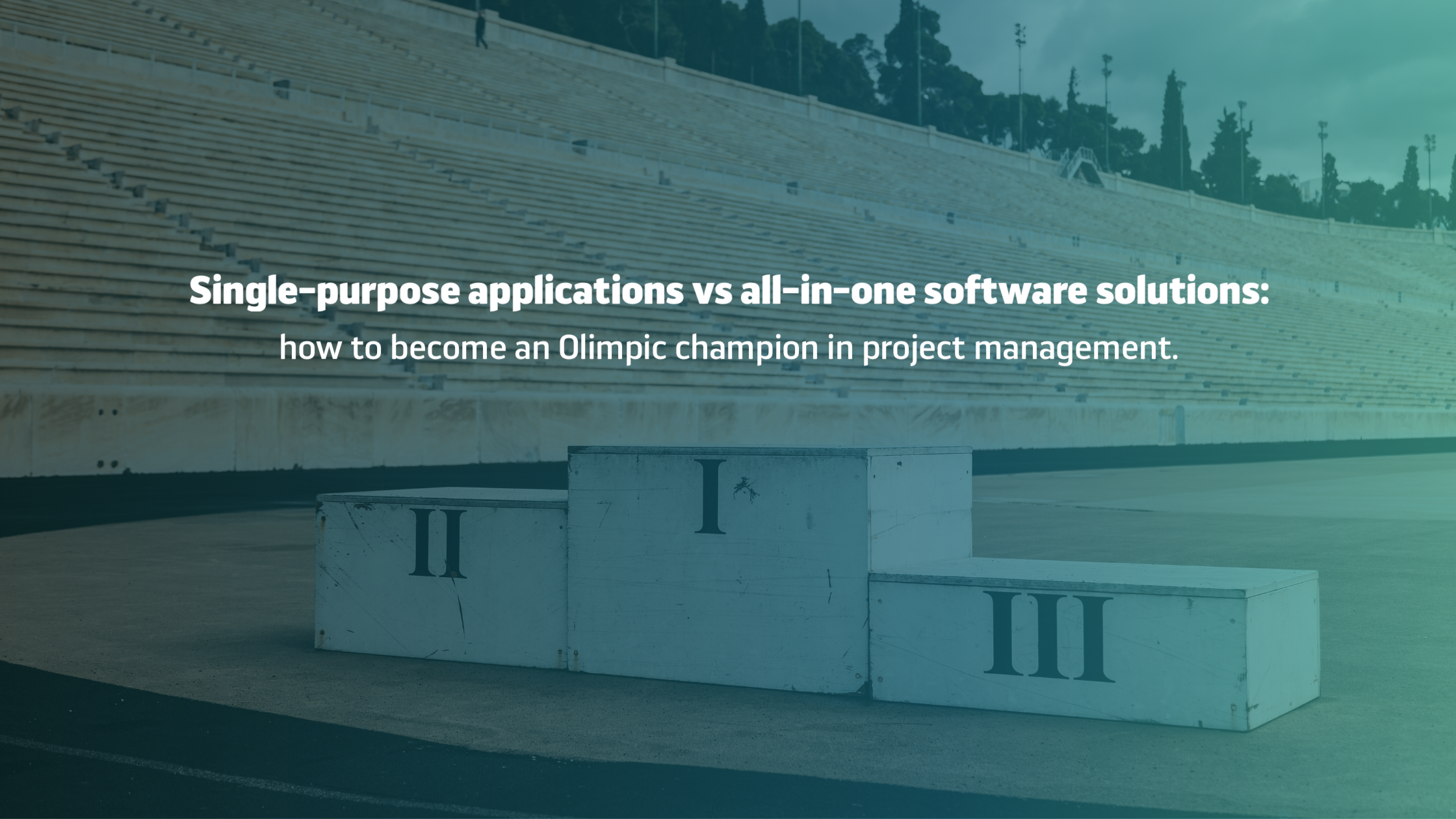 If project management was an Olympic discipline, what training strategy would you choose as a coach? What tools and methods would you use to win the gold medal?
In the sports field, the basic task of each coach and sportsman is to develop his or her motor skills that fall into five areas:
Speed
Skillfulness
Litheness
Endurance
Strength
When you dream of becoming an Olympic champion, you need to perfect such personal features as:
Setting goals and concentration on the tasks;
Cooperation and communication skills;
Consequence and motivation;
Stress resistance and ability to recover from failure;
Hard work ethic.
So now that you know the main physical and mental characteristics of a sports champion that seem analogical to the preferred skills of a project manager, it's time to become an Olympic champion in project management.
Firstly, check what kind of key resources and tools you have. I guess the sample list might include: the know-how and experience, a computer, a notebook and a pen, a camera and a microphone, a smartphone and some decent internet connection.
Secondly, choose the training system – in this case, your software. Think twice, as it's the key to your success. I bet you want to be on the Olympic podium more than to feel the taste of failure and sentence yourself to further arduous work.
What options do you have?
Use dozens of dedicated applications and single programs.
Focus on all-in-one software solutions.
Having in mind all the desired skills you wish to develop, your decision should be made after analyzing all the advantages.
Let's break it down one by one.
1. Time-saving (sport: Speed)
Logging into several single, dedicated apps can improve your memory, but it will definitely not save your time during a workday. When you think of how scattered your information is between many different places, and how much time you waste putting all the pieces together, you realize you constantly need to rush from one place to the other. Using an all-in-one platform enables you to get the required information in just one place, with all the features visible and accessible. It is easy, fast and what's important – you save your energy to create new ideas and improve your projects.
Remember to take into account all the time dedicated to learning how to use your software efficiently. Using multiple platforms is more complicated, time-consuming and it's more probable that you mix up various applications and end up with errors. The accessibility and usability of an all-in-one platform are significantly higher. You have just one solid training and you don't have to switch back and forth between programs. This ease of use saves time – and as we all know: time is money.
2. Productivity (sport: Skillfulness)
One dedicated app or program will solve one problem at a time. As projects are complex in all dimensions, they cause complex and multi-dimensional challenges. If you want to solve them quickly and efficiently you have to be able to access all detailed information fast and to see the project as a big picture – zoom in and zoom out on selected areas only.
It will be possible when you have all the information about the given subject aggregated in one place. By "all" I mean main project assumptions, open and finalized processes, tasks, the whole correspondence with your team members, updated files, documents, notes and so much more. Digging in your mailbox, mobile communicators, notebooks to find all the pieces of the project puzzle will slow you down and weaken your enthusiasm. If you choose the wrong channel, your important messages can be easily lost, deleted or left unread.
Only a deeply interconnected tool will empower you and increase your chances to win your dream gold medal.
3. Cooperation and Communication (sport: Litheness)
There is no doubt that our Olympic discipline – project management – is a team sport that requires cooperation and excellent teamwork. All team members have to work hard to achieve a common goal. There's also a sense of shared responsibility for the outcome and mutual support that allows us to recover fast from every failure. Teams are built according to the unique knowledge, experience and skills of individuals, who together form a special set of features that work as a whole.
Very often, people find it difficult to communicate with each other: it can be caused by the different geographical locations and time zones of team members, their cultural differences or simply, by personal issues. One prefers calls and personal meetings, the other emails or chats. One talks a lot and doesn't leave any written notes on the updates, the other uses minimum words but doesn't move to the next project stage without detailed feedback from other team members.
Let's repeat: only a deeply interconnected tool will empower you and increase your chances to win your dream gold medal.
4. Compatibility and operation (sport: Endurance)
One of the leading issues of single-purpose applications is that not all apps can be easily integrated. The result is that all your data is stored in many different places.
What's more, you make numerous copies of files with new titles, dates, individual codes… what a mess! The project operation is in chaos! Guess what happens with all data after project closure… dump. Please be honest and admit that you have created catalogues like: 'Desktop 1', 'Desktop 2' or 'Cleaning' at least once in your lifetime.
Smooth operation is possible in a tidy workspace. It is easier to organize your activities and data regardless of the size of your team and the complexity of your project if every function is visible and accessible in one place. Each team can plan its activities, schedule deadlines, manage notifications, access current and archival files, monitor the status of each stage of the project. With an all-in-one application, it works that way – smoothly.
5. Risk management (sport: Strength)
As in the sports field during hard training in the Olympics, injuries can happen. We can expect some obstacles in project management, as well. All we can do is minimize the risk of failure. When data is in so many places online, it can be easily hacked, lost, stolen and gone. In single-purpose applications, the main threat comes from logging into many digital workspaces with social media accounts, or storing your passwords in the browser, where it can be easily leaked. Not to mention the common practice of using the same super password for all online services.
In the good all-in-one app, the access to data is definitely better controlled and secured. This is the moment to tell you about the black horse of the competition: it is the one that's privacy-by-design, using end-to-end encryption to protect your data collected in one safe place.
Choosing your strategy should be more simple after you make such an analysis of your assets: an all-in-one software solution will give you higher chances to win the Olympic gold medal. Thanks to this one complex tool, you can build great motor skills for your project and the amazing spirit of your team.
Last, but not least: check carefully which all-in-one software solution to choose.
I bet on the black horse – the one using encryption.
It's PrivMX! A safe place with all the tools organized in sections and all data accessible from different perspectives: through files, chats, calendars, individual tasks, private notes and personalized mind maps. Built-in two dimensions that help you see the big picture of every project.
PrivMX is an amazing digital workspace secured with end-to-end encryption. Find out more details here.
Start now and invite your team!