Learn more about how PrivMX Fusion protects all your files with end-to-end encryption, keeping them secure from all third parties.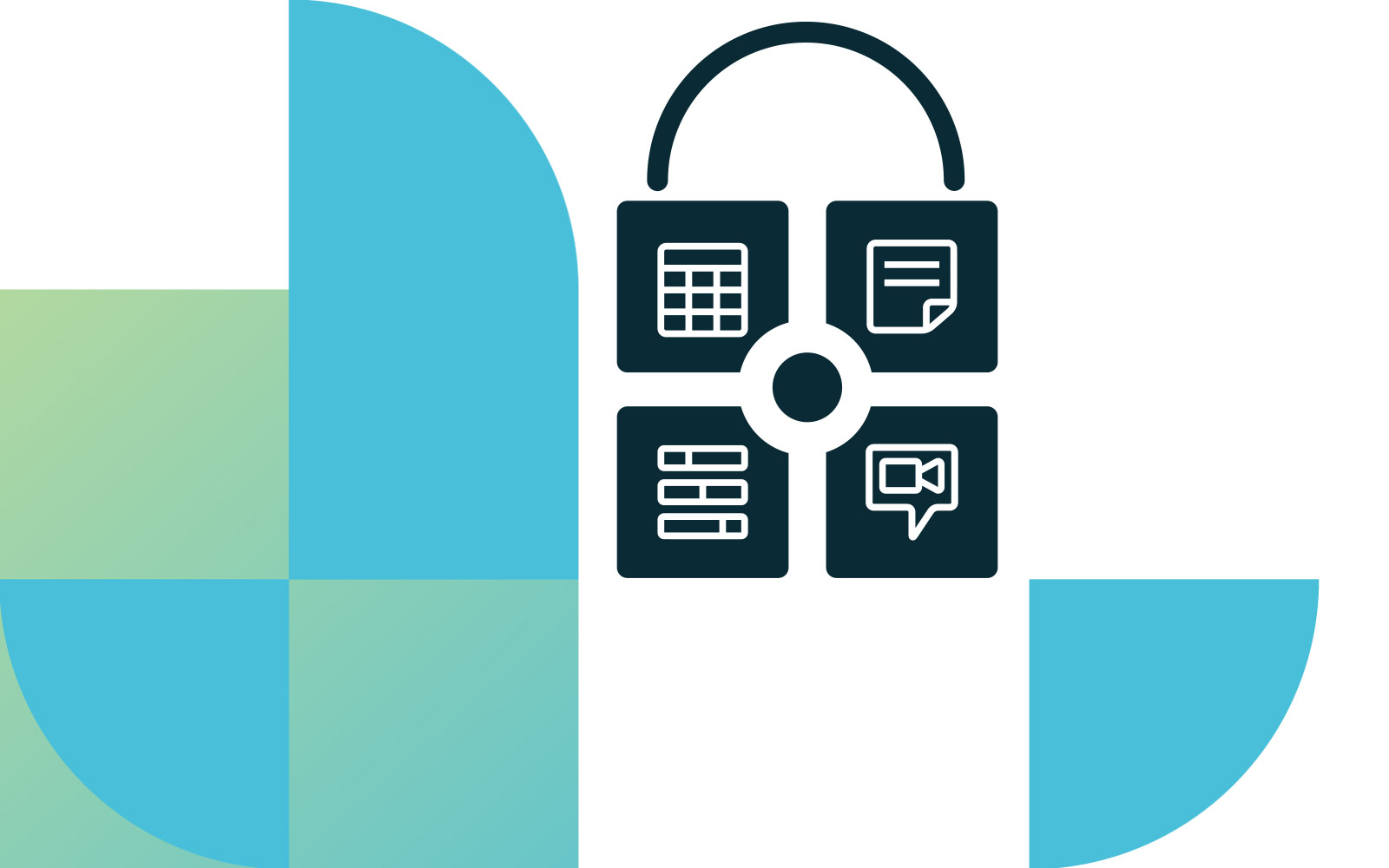 Files are a fundamental part of teamwork. Text notes, spreadsheets, mind maps, pdfs and images are crucial in planning, strategising, analyzing, calculating and providing a visual representation of data for your colleagues. Although every team uses multiple types of files on a daily basis, the most popular solutions for creating, sharing and storing that kind of data are not very convenient. In order to collaborate on files, most teams use numerous tools: file editors to create documents, a storage space for uploading, another tool that allows sharing this data with team members (chat or email) and in some cases, a management solution to organize data.
Using such a collection of dispersed solutions on a daily basis can be chaotic. Switching in between apps takes a lot of time and disrupts focus. What's more, most file storage software providers rarely pay enough attention to your data's security. Even if they have privacy policies on the website or claim to encrypt the data, the most popular solutions do not use the most effective methods, such as end-to-end encryption and zero-knowledge servers.
File sharing within our Fusion of Tools – game-changer in teamwork
We all know how easy it is to make a mess in your files' storage space. Whether it's your computer's drive or a storage service based in a cloud, if you don't store your content in an organized way, it quickly gets chaotic – and there's nothing more frustrating than browsing tons of folders and not being able to find a file you're looking for, because you simply can't remember its name. It gets even messier when you're sharing files with your colleagues in various apps and end up with countless copies of the same file. What's worse, you constantly risk losing your data due to the chaos of it all.
To avoid the chaos, we have integrated all the necessary tools, including File storage and editor, Chat, Task manager and Calendar – in one digital workspace. You can upload any file to PrivMX Fusion in different ways – drop it in a chat channel, add to your Files or attach it to a particular Task. That way you can find it much faster. What's more, you decide right away where it should be stored and who should have access to it, all with just a few clicks. To make it even smarter, PrivMX Fusion does not create unnecessary copies – the file that you share in different ways (via Chat, Files or in Tasks) is always the same version, it's simply linked between our Tools without duplication. To learn more, read this tutorial about Files in PrivMX Fusion.
To make it more compact, PrivMX Fusion comes with its own File editor – there's no need for a separate text editor to make text notes, mind maps or spreadsheets or a separate image editor to edit a picture or a screenshot. It all happens within PrivMX Fusion and you can do it in a flash, using hotkeys. These features make crucial teamwork activities, such as noting down ideas and presenting them in a comprehensible way, even more natural. Mindmaps, however, are a feature that makes PrivMX Fusion stand out – this versatile tool allows you to put your ideas together and show them to your colleagues in a clear, unique form. You can also use them to plan and strategise, divide your business strategies into stages – it's totally up to you. To learn more, read this tutorial about PrivMX Fusion File editors.
As most of your team's ideas and solutions are captured in Files, we believe they should be protected at all times.
That's why in PrivMX Fusion they're all secured with the best encryption algorythms.
End-to-end Encryption in File sharing: protecting ideas, plans and strategies

Most storage services are based on a simple model: you get a certain amount of space that you can use for whatever reason; you get a login and a password to make sure it's "protected".
In most cases it means that the service provider is able to see what you keep on the servers and access the data for later use – to process it and run their own research, train their AI and machine learning or, int he worst case scenario, sell it to some third parties.
That's not the case with PrivMX Fusion.
We keep all your content, including Files, totally private using end-to-end encryption. This game-changing feature is what makes PrivMX stand out from other File sharing apps – not many of them use that type of encryption to protect all the team's intellectual property at all times.
There are different types of encryption and PrivMX Fusion uses end-to-end encryption together with zero-knowledge servers, sometimes described as zero-knowledge encryption. In this case, an encryption key is used to encrypt your content, before it leaves your device. So when you edit a document, save it and send it to your colleagues, it's encrypted all the way to your team members' devices. It's available to no one but them. Server administrators can't open your files, not even us, at PrivMX Fusion.
Your business data is nobody's business.
If you want o know more, read our article about how PrivMX Fusion stands out when it comes to data encryption.
As always – we'd love to get your feedback.
Feel free to contact us with any questions and opinions.