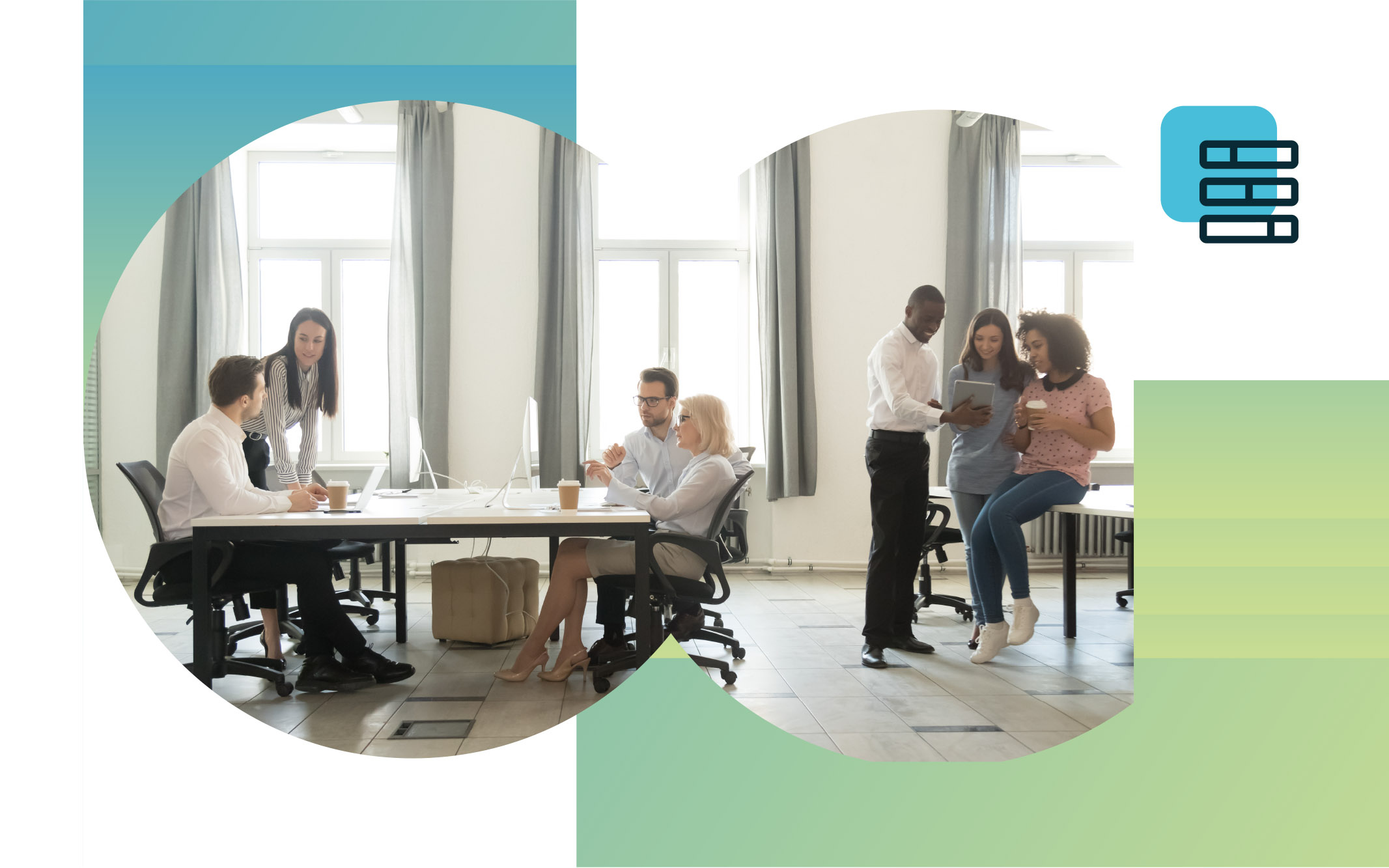 At PrivMX, we believe teamwork and all its results are priceless assets that should be protected. Effective task management, on the other hand, is crucial for effective teamwork. That is why Tasks make an integral part of our Fusion of Tools – they're deeply interconnected to all the other parts of PrivMX software and, of course, remain fully encrypted, just like every other element within our toolbox.
PrivMX Fusion allows teams to communicate and exchange files, but also plan and organize work, track progress and have an overview of all the ongoing processes. Such an all-in-one solution makes it easier to practice teamwork everyday, as there is no need to switch between various apps. Your team needs just 1 single platform to hold a video conference, share files, assign tasks or see all the deadlines in a calendar.
Transparency in Tasks: the foundation of teamwork
In PrivMX Fusion, task management is deeply integrated with communication and therefore, totally transparent. When you set up a Task, change its status, upload or edit attachments, and add comments, all your Team Members who can access the particular Section are immediately notified. They can see all the progress and contribute with just a click.
For us, internal transparency is essential, as we believe in collaboration and consensus. Many PrivMX features were meant to support big-picture thinking and cohesive teamwork. Lately, we've introduced different Task views that allow you to track progress in the most convenient way. You can choose between agile kanban boards with a clear column arrangement: all the details are visible, according to 4 statuses. That allows teams to visualize their workflow and track progress easier, thanks to a captivating and clear visual representation.
To get a more compact view of the Tasks , there are "to-do lists": with all the Tasks arranged top to bottom according to thematic lists. That way you can see more tasks on one screen and see your team's workload in perspective. Finally, there's Tile view, with Tasks arranged as one, two, or four in a row. In this case, the Tasks seem clearer as it is easier to see their description or content.
You can explore working with Tasks in detail with the help of our tutorials.
End-to-End Encryption in Tasks: a game changer in privacy
Transparency is one thing, but privacy has always been our top priority.
Why would I need to encrypt my tasks? My team has nothing to hide! – you might ask.
In advance, we might ask: What's the most valuable asset in your team?
If it's your ideas and the unique way you're strategising and solving problems, it's all in your tasks.
All of your team's ingenuity can be found there – information about how you organize your workflow, what projects you prioritise, your internal management structure and all the knowledge you collect every day.
If that's not worth protecting, then what is?
PrivMX Fusion keeps all your content totally private with the use of end-to-end encryption. This game-changing feature is what makes PrivMX Fusion stand out from other task management apps – none of them uses that type of encryption to protect all the team's intellectual property at all times, including all the content of your tasks and to-do lists.
There are several types of encryption offered by service providers, but the most reasonable and privacy-friendly solution is the one we're using at PrivMX Fusion: end-to-end encryption based on zero-knowledge servers. In this case, all your data is secured on your device (client-side encryption) with a unique encryption key. So when a task leaves your computer to get to the cloud and later – to the rest of your team – it's already encrypted, locked with a private key and accessible only to the people you want to share it with. No one but them. Not an admin of the server infrastructure where your data is located, not even us, running PrivMX Cloud.
Your business data is nobody's business.
If you are interested in how PrivMX Fusion stands out when it comes to data encryption, read our article.
As always – we'd love to get your feedback.
Feel free to contact us with any questions and opinions.